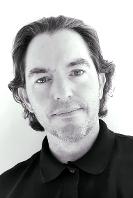 Professional Qualifications

Traditional Chinese Acupuncture Bodyharmonics - ACuC 2010
Microsystems Acupuncture Bodyharmonics - AcuC - CNHC 2010
Tui Na Medical Massage/ Musculo-Skeletal Therapy Master Practitioner Bodyharmonics 2006
Traditional Indonesian Massage - Bodyharmonics 2006
Medical Qigong Level 2 - Heaven & Earth System 2010
In addition Christopher uses Fire Cupping , Moxibustion, Bio-Thermal Therapy & TCM Nutrition as needed.
Personal Study & Training

Baduanjin Qigong - 19 years Study Classic and Modern Methods, Lam Baduanjin, Sifu Dove Baduanjin.
Wu Xing Xu - 5 Element medicine and application to Qigong and wellbeing
Zhan Zhuang - 7 years formal training under Sifu Tony Dove, disciple of Master Lam Kam Cheun
Student and Instructor trainer of Ba Duan Jin Qigong Since 2010
Christopher David Handbury - MCNHC, MAcuC

Author | TCM Acupuncturist | Tui Na Practitioner | Qigong Instructor & Trainer
Founder of The Stonehouse Holistic Centre & Medical Clinic Est. 2011
Chief Instructor and Trainer at Chris Handbury School of Qigong Est. 2010
Christopher David Handbury has been using Holistic and Natural medicine since the age of twelve years when his Mother, an NHS Nurse introduced him to Homeopathy for childhood migraines following an unexplained, solitary Gran Mal seizure at the age of 10.
He later experienced Traditional Acupuncture in his late teens while seeking a solution for elbow pain after his Father recommended it.
In 2002 a car accident left him with tissue damage to his neck and in severe daily pain, he spent the next two years receiving western Chiropractic and Physiotherapy treatment along with prescription medication that unfortunately had no lasting effect.
In his search for relief Christopher discovered a treatment called Tui Na Medical Massage which began his growing interest and a search for a deeper understanding of Traditional Health systems. The positive effect on his chronic pain was so profound that he spent the next six years training with some of the best teachers gaining professional qualifications in a number of Traditional Chinese Medical systems.
He began practicing professionally in 2005 and in 2011 founded the Stonehouse Holistic Centre and Medical Clinic so he could provide his unique methods of treatment to those who are suffering with pain and long term chronic illness.

In 2016 The Stonehouse Holsitic Centre was awarded 'Business of the Year' by the town council at the annual civic awards for its contribution to local health and wellbeing.

In 2018 he published his first book 'What is Qigong? A step-by-step guide to growing a successful daily practice of Qigong'. Based on his own journey of teaching his students and patients Ba Duan Jin Qigong and the elemental phases of health, the book quickly gained him a global audience and a place in the top 10 bestsellers on Amazon.
In 2020 he published his second book 'How to treat your own neck pain' which drew on the knowledge he had gained while managing his own neck injury he suffered in 2002. The book teaches readers how to self treat and manage pain and stress using the very methods of massage and Qigong that Christopher has devised over the years.
He continues to provide teaching and education, privately and publicly for local and national events and businesses.
Areas of Special Interest

Public Classes & Workshops

Spinal Dynamic Healing Course
Pain Conditions: Neck, Back, Hip (Sciatica), Shoulder, Knees, Joints, Impact Trauma, Migraines & Headaches, Fibromyalgia.

Sport Related & Performance Injury : Tendonitis, Sciatica, Frozen Shoulder, Tennis / Golfers Elbow, Wry Neck, Lumbar Strain, Shin Splints, Plantar-Fasciitis, Knee Pain, Trauma/Impact Injury, Repetitive Strain Injury, Herniated/Prolapsed Discs.

Emotional Stress: Anxiety, Panic, Depression, Low energy and fatigue, IBS, Digestive Complaints, Sleep Problems, Anger & Frustration, Infertility and Menstrual Problems.